Image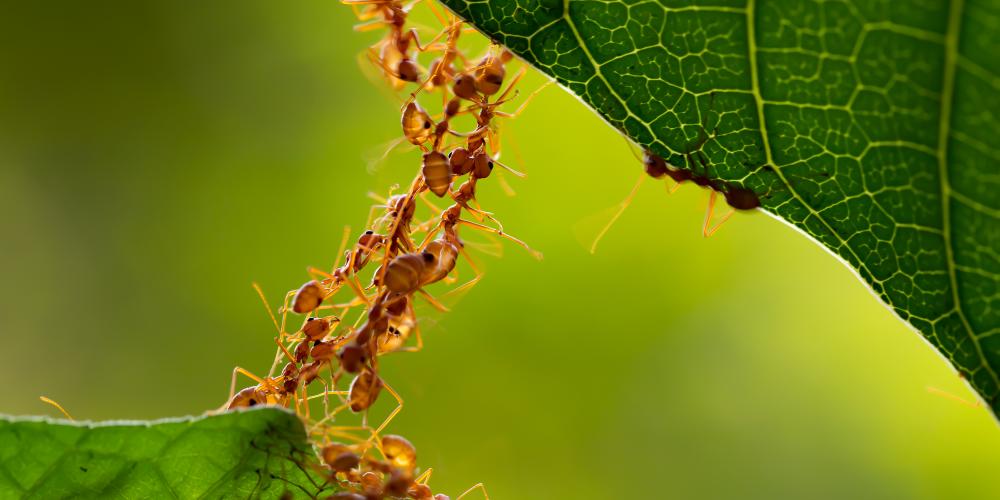 Gerard Bos, Director of IUCN's Business and Biodiversity Programme, is part of the We Value Nature project team helping businesses integrate natural capital into their decision making. This blog was originally published by IUCN -  View the original.
The covid-19 pandemic is forcing us all to unite for the good of all, and, if history is our teacher, we will eventually, and collectively, get through this crisis. But then we will have a choice. Either we can resume life as it was before – with all its risks and inadequacies for a sustainable lifestyle - or we can attempt to rebuild a more resilient model, one that helps us to understand our linkages between each other, our communities and the environment, which support our global home. 
There are no amount of words that can address the human suffering that is being caused by covid-19, but the fact that so many of us are sequestered, working from home or looking after our families or both, demonstrates there is the potential of a new normal. We are seeing our neighbours more – at a safe distance of course. We are being forced to think about our personal decisions and our planetary boundaries, from our food supplies to our support systems. And, most of all, we are monitoring our health and on the lookout for signs of the virus in our mini-ecosystems, where it could impact others.   
Sometimes from our privileged viewpoint, it is easy to forget that 55% of the world's population does not have access to at least one social protection cash benefit (UN, 2018). Or as a recent IUCN story on World Water Day highlighted, more than 3 billion people still lack basic handwashing facilities. Even before this pandemic, it was estimated that the direct damage costs to health due to climate change, alone, would cost between USD 2-4 billion per year by 2030. (WHO, 2018).
However, during these uncertain times, it is equally important to take stock of the enormous reserves and ingenuity that has helped our civilisation survive. From covid-19 to climate change, we have the know-how to overcome the most pressing challenges that are currently plaguing our society. When the global community pulls together, we have seen progress on poverty alleviation and growing momentum on climate change, not just from governments and activists but also from business.
As governments struggle to contain the covid-19 virus, the private sector is playing a crucial role to help meet the overwhelming demands being placed on our systems. Every day, we hear examples of how small businesses around the world are volunteering to help their communities through this crisis. Global companies, like L'Occitane, are responding, producing soap and hand sanitizer especially for hospitals. The world's two largest fashion companies, LVMH and Kering, are going to provide urgently needed face masks and protective clothing. New initiatives, such as the UK's Ventilator Challenge, led by McLaren, Nissan and the aerospace engineer Meggitt, are pooling their talent to see how they can rapidly produce and distribute much-needed ventilators. Ferrari and Fiat Chrysler in Italy are also seeing how they can refit their operations to fill this gap, and the list goes on.
Covid-19 is also producing unprecedented partnerships. Earlier this month, WHO and the International Chamber of Commerce (ICC) announced they were teaming up to ensure that ICC's network of over 45 million businesses are informed and taking effective action to protect their workers, customers and local communities as well as contributing to the production and distribution of essential supplies, where possible.
Interestingly, a special Edelman Trust Barometer report on coronavirus released in March found that after health authorities, people most trusted their employers to respond effectively to the virus. In addition, trust in government fared better when they partnered with business.   
All of these actions underscore the positive gains that can be realised when business convenes across sectors to meet common challenges. Once this pandemic has passed, there will be many lessons to take on board but one of these should be to avoid returning to business as usual. Instead, to help communities and businesses recover, we should tap into the emerging ingenuity and goodwill, and continue to build stronger linkages between the different actors in society, which will ultimately result in healthier and more resilient systems that we can all rely on.
There is no doubt this pandemic will take a huge toll on our communities, our health and financial systems, one that seems impossible right now to predict the length of recovery. But it is also an opportunity to draw strength from the solidarity and creative solutions that exist to help our global society address not only covid-19, but the other sustainability challenges that lie ahead of us.