The Natural Capital Protocol Principles and Framework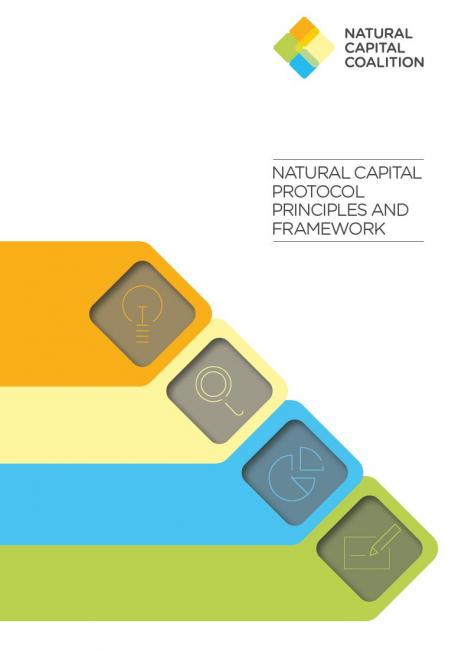 The Natural Capital Protocol Principles and Framework
The Protocol offers a standardised framework to identify, measure and value impacts and dependencies on natural capital.
Suggested attribution:
 You are free to copy and redistribute the material in any medium or format.  But must attribute and may not remix or use the material for commercial purposes. Find out more about the licence. 
Details

Creator:

Natural Capital Coalition

Subject:

Description:

The Protocol offers a standardised framework to identify, measure and value impacts and dependencies on natural capital.

Publisher:

Natural Capital Coalition

Contributor:

Designed and produced by Radley Yeldar

Source:

https://naturalcapitalcoalition.org/wp-content/uploads/2016/07/Framework_Book_2016-07-01-2.pdf

Rights:

Creative Commons Attribution-NonCommercial-NoDerivs 4.0