Nature and the economy infographic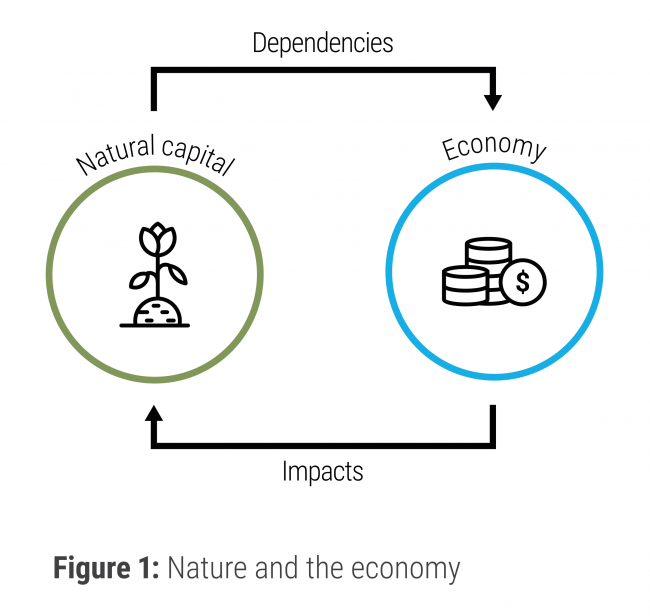 Nature and the economy infographic
An infographic showing the relationship between nature and the economy and their impacts and dependencies on one another.
Suggested attribution:
This publication may be reproduced in whole or in part and in any form for educational or non-profit purposes without special permission from the copyright holder, provided acknowledgment of the source is made. The NCFA would appreciate receiving a copy of any publication that uses this publication as a source.
Details

Creator:

Natural Capital Finance Alliance and UN Environment World Conservation Monitoring Centre

Subject:

Description:

An infographic showing the relationship between nature and the economy and their impacts and dependencies on one another.

Publisher:

Natural Capital Finance Alliance and UN Environment World Conservation Monitoring Centre

Contributor:

Natural Capital Finance Alliance, UNEP Finance Initiative, Global Canopy, UN Environment WCMC