Slide deck - Module 1: Introduction to natural capital - One hour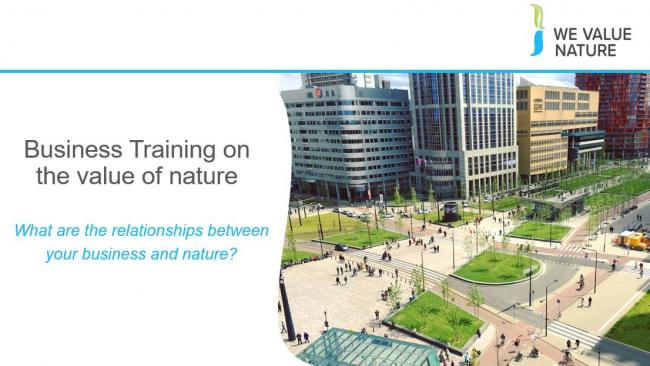 Slide deck - Module 1: Introduction to natural capital - One hour
A  PowerPoint slide deck for delivering We Value Nature Module 1 as a one hour training event. 
Suggested attribution:
Each We Value Nature training module can be delivered over one hour, two hours, half a day or a full day. Visit our training resources page to find out more and download all available resources.
If you are delivering a full training course based on We Value Nature content we ask that you include three We Value Nature attribution slides and outline the campaign to participants.
Details

Subject:

Description:

A  PowerPoint slide deck for delivering We Value Nature Module 1 as a one hour training event. 

Publisher:

We Value Nature

Type:

Slides, Training resource

Rights:

Creative Commons Attribution 4.0